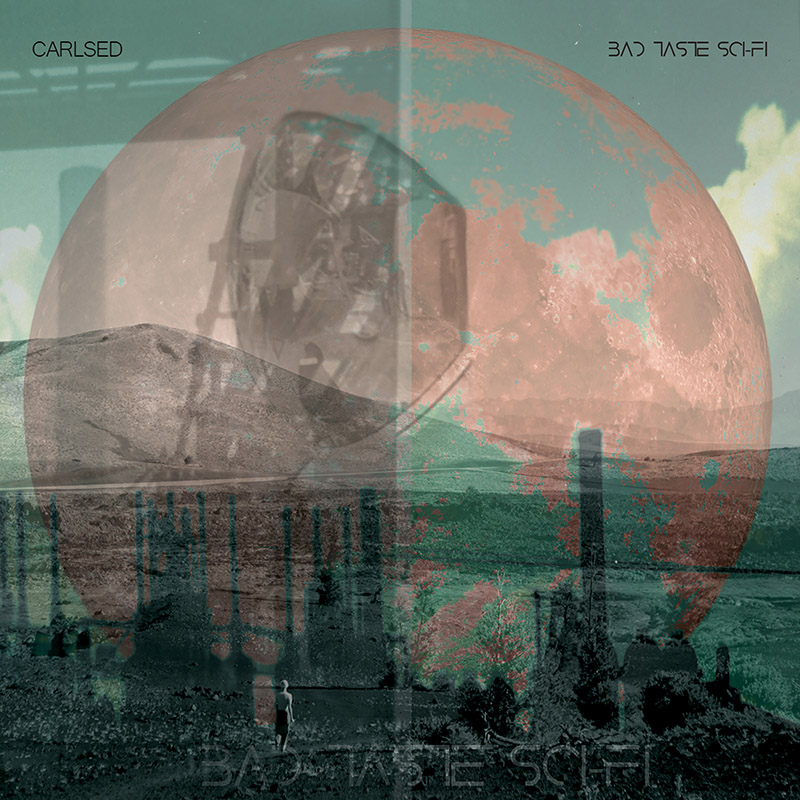 LP. 
Reference: NW003LP
Release Date: 11- 09-2020 
CARLSED
"Bad taste SciFi", that's the name of the LP with which Carlsed presents himself in society, is consistent with Sedeño's artistic background, and throughout his entire minute he invites us to stroll through places where the experimental, the libertarian and the unexpected come together to create an album that is difficult to classify or box into a simple musical genre.
An artist like him, accustomed to being a free verse when it comes to creating, could not do anything other than present us with a collection of songs that, always bearing in mind rock experimentation (close to lysergic instrumental post-rock), the spirit of Contemporary jazz and musical improvisation form a unique and personal ensemble, demonstrating character, courage, and the desire to separate from the herd to which the spurious musical fashions too often submit.
"Bad Taste SciFi" is a compilation of images made into music, it is full of sounds to let yourself go and let your mind fly, and it is an album that flows very naturally through areas such as punk blues, the rock that likes the industrial , the electronic closest to rock and the most cinematic post-jasper experimentation. A collection of songs that perfectly match the moment we are living. Confused times in which only through music, and if it is music like Carlsed's (imaginative, traveling and progressive in the best sense of the term), we will be able to withstand the downpour that is coming upon us.